Developers
Construction loans, development loans, equity lending – we can help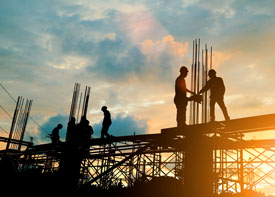 Here at Alternative Mortgage Solutions we truly understand your challenges as a builder and this is why we have developed an Alternative product which caters specifically to construction loans. 
Whether you are an experienced builder or just starting out, it seems that the banks have tightened the guidelines when it comes to construction loans, making it almost impossible to operate in our current economy. And unless you have large sums of money on deposit it seems like they are trying to find ways to discourage you.
At Alternative Mortgage Solutions, we work with investors whom understand the construction industry, many of whom have already been in your shoes and they are prepared to help you reach your goals by providing some equity lending.
Give us a call or drop in to discuss your dreams with us, and if we can't help, it will be of no cost to you.
Let us help you build your dream. We Get It, First Time, On Time, Every Time