Investors
High yielding investment opportunity secured by real estate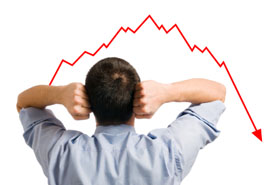 Are you tired of losing money in the stock market or frustrated with the low interest rates paid by banks?  Do you have the feeling that you will never attain your financial goals?  Well we may have just the ALTERNATIVE you have been looking for!
At Alternative Mortgage Solutions, we are here to provide you with ALTERNATIVES that the bank and the stock market can't offer.  Our mandate is to provide a high yielding investment opportunity that is secured by real estate in a highly professional manner.
As you may know, real estate has been a solid and sound investment for centuries and despite recessions, wars and stock market crashes, smart investors have constantly looked to real estate when other investments were under-performing.